Wondering if you should retire in Kelowna? Instead of asking 'if', the question you should be asking is 'when?'.
That's a bold statement, I know but we're confident that you'll agree. After all, the Okanagan Valley is a tourist destination for good reason. With 2000 hours of sunshine every year, beaches and lakes, mountains, orchards, parks and rolling hills, not to mention the world-class amenities, this is a place of envy for people of all ages.
You've worked hard to get to this stage in your life and it's important to live somewhere you can enjoy each day to the fullest. Who wouldn't want to switch rainy rush hour traffic for a relaxing lakeside view and a glass of red? So, here are a few reasons to consider Kelowna for your years of R&R.
Active outdoor lifestyle
The four distinct seasons we experience in the Okanagan make it a playground for outdoor activities and sports all year round.
It's not called Lake Country for nothing with its abundant pristine, clear waters. You're spoilt for choice when it comes to enjoying the lake life, whether it's a gentle paddle or an adrenaline-filled day of water surfing, your time can be as tranquil or adventure-packed as you please.
The 50 km long Okanagan Rail Trail hugs the lakes from Kelowna, all the way to Vernon and is perfect for a scenic bike ride with beach stops along the way.
If you're looking to perfect your swing, with 19 picturesque courses to choose from, you can enjoy one of the longest golf seasons in Canada giving you plenty of time to practice.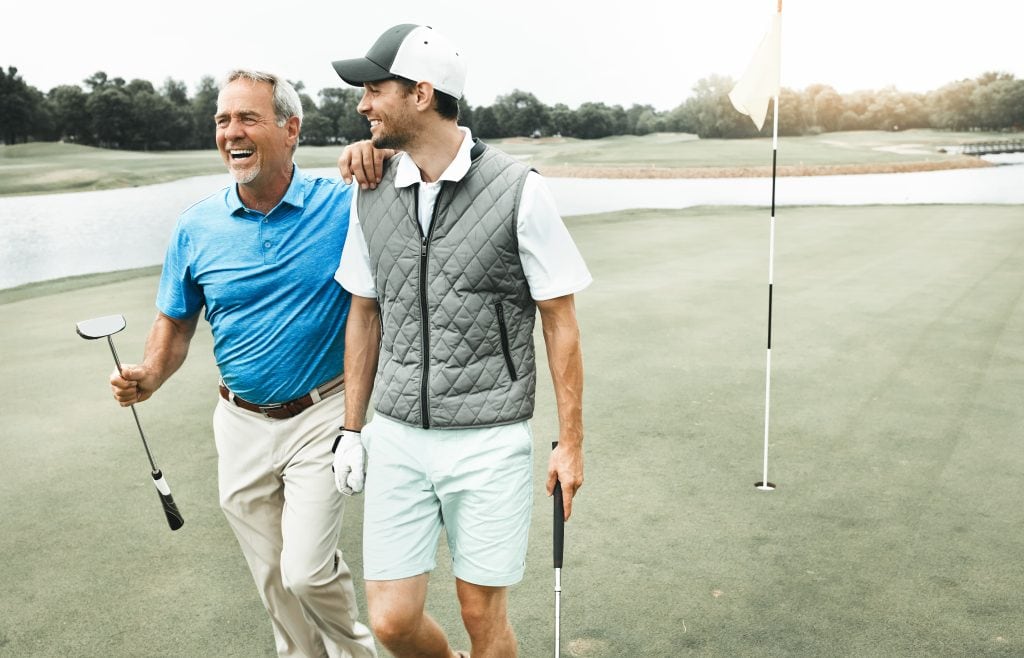 In the winter, SilverStar Mountain Resort offers world-renowned terrain for powder-hounds to indulge in their snowsports of choice.
The list goes on but it's best to get out there and experience the amazing Okanagan outdoors for yourself.
Culture, leisure & entertainment
Living in Canada's fruit basket definitely has its perks, such as the much loved by locals Farmers Market and a thriving culinary scene with top-tier wineries drawing in foodies from far and wide.
Our region is rich in tradition and character. The valley boasts an impressive 120 wineries consistently ranking among the world's best at international competitions, 40 of those are right on our Kelowna doorstep.
The vibrant arts community offers free outdoor concerts all summer long with LIVE! in Lake Country and the annual Lake Country Art Walk is a great excuse to get the community together.
If retail therapy is your vice then the shopping won't disappoint. With plentiful unique boutiques downtown and malls boasting bigger brand names, all tastes are catered to.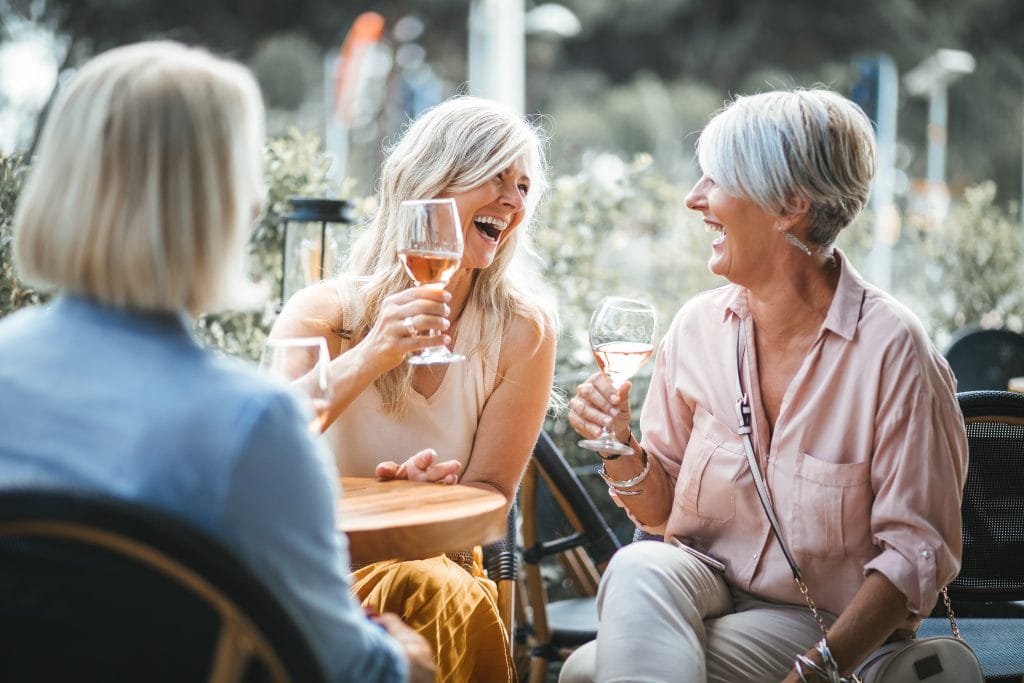 International travel on your doorstep
Whether you have plans to travel the world, have family visit from overseas or want to visit the grandkids in another province, the easily accessible Kelowna International Airport offers plenty of daily flights.
With the Okanagan Valley being such a beloved destination you'll have family and friends vying to visit you. There's no shortage of entertainment either in this family-oriented and kid-friendly locale.
Healthcare
Access to quality healthcare is important to everyone no matter their age. Knowing you're near a world-class hospital takes a load off your mind.
Your health is a priority and in Kelowna, you'll find the full spectrum of services you need to enable you to live your life to the fullest. Also, did I mention the 2000 hours of vitamin D and active lifestyle?
The verdict
We are so lucky to call this place home, with its ideal climate, the abundance of beauty and outdoor living and most importantly; the quality of people that make up our thriving community.
So, when are you moving to Kelowna? We can't wait to welcome you.