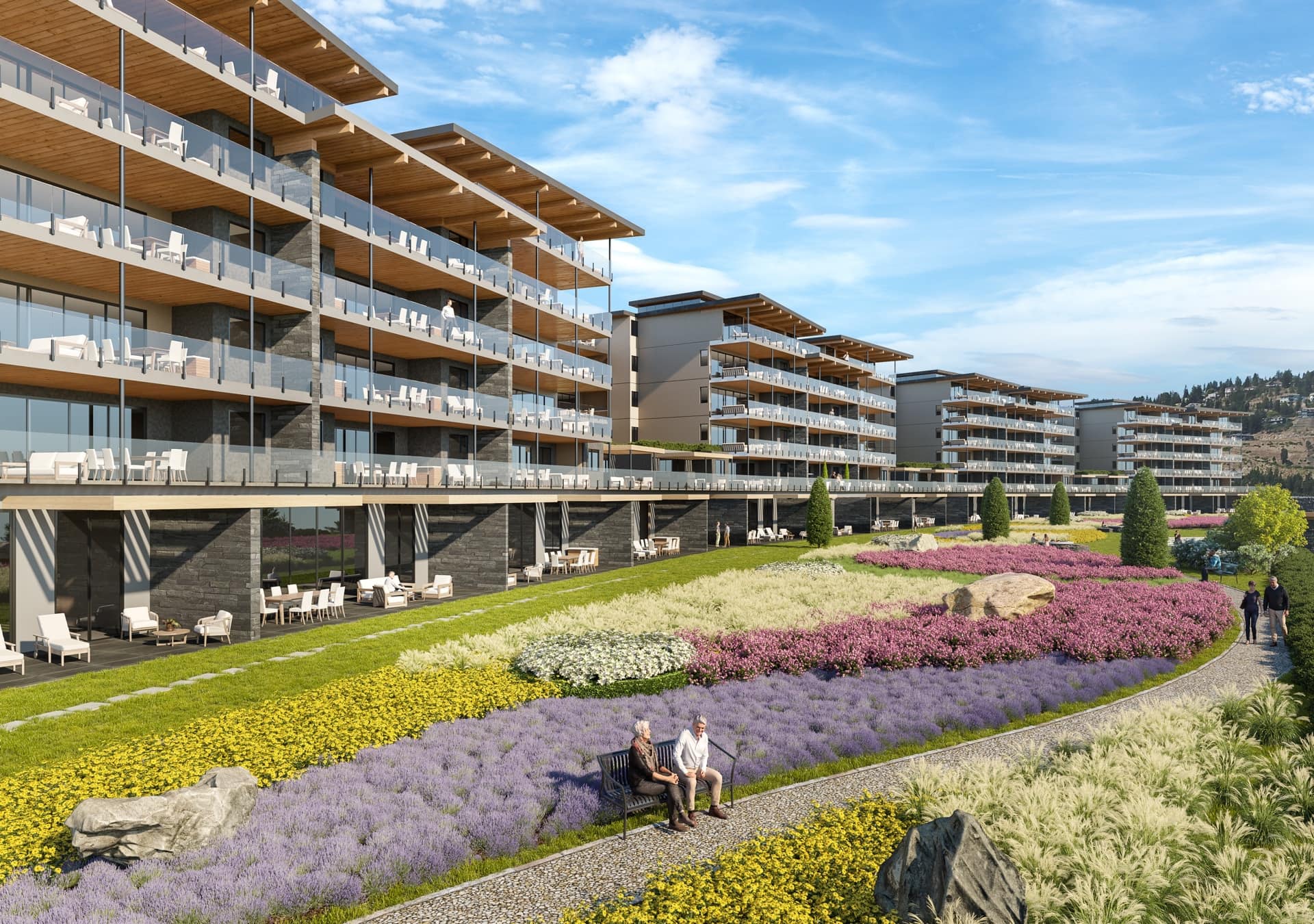 THE OKANAGAN'S
FINEST CONDOMINIUMS
ARIVA IS EXCEPTIONAL
Located five minutes from downtown Kelowna, but a world away from the noise and congestion of an urban environment, Ariva offers a tranquil environment with beautifully finished, exceptionally spacious residences.
Every outdoor room is totally private and cannot be viewed from other residences.  This is a peaceful oasis where you can sit back, relax and enjoy the view after and active day in your own Okanagan backyard.
INCOMPARABLE outdoor living
Ariva's design team recognizes outdoor living as an essential element of our Okanagan Lifestyle. Each residence will showcase an expansive outdoor room, that will accommodate a comfortable seating area, a full dining table and a BBQ counter. Some outdoor rooms will even include a fireplace.