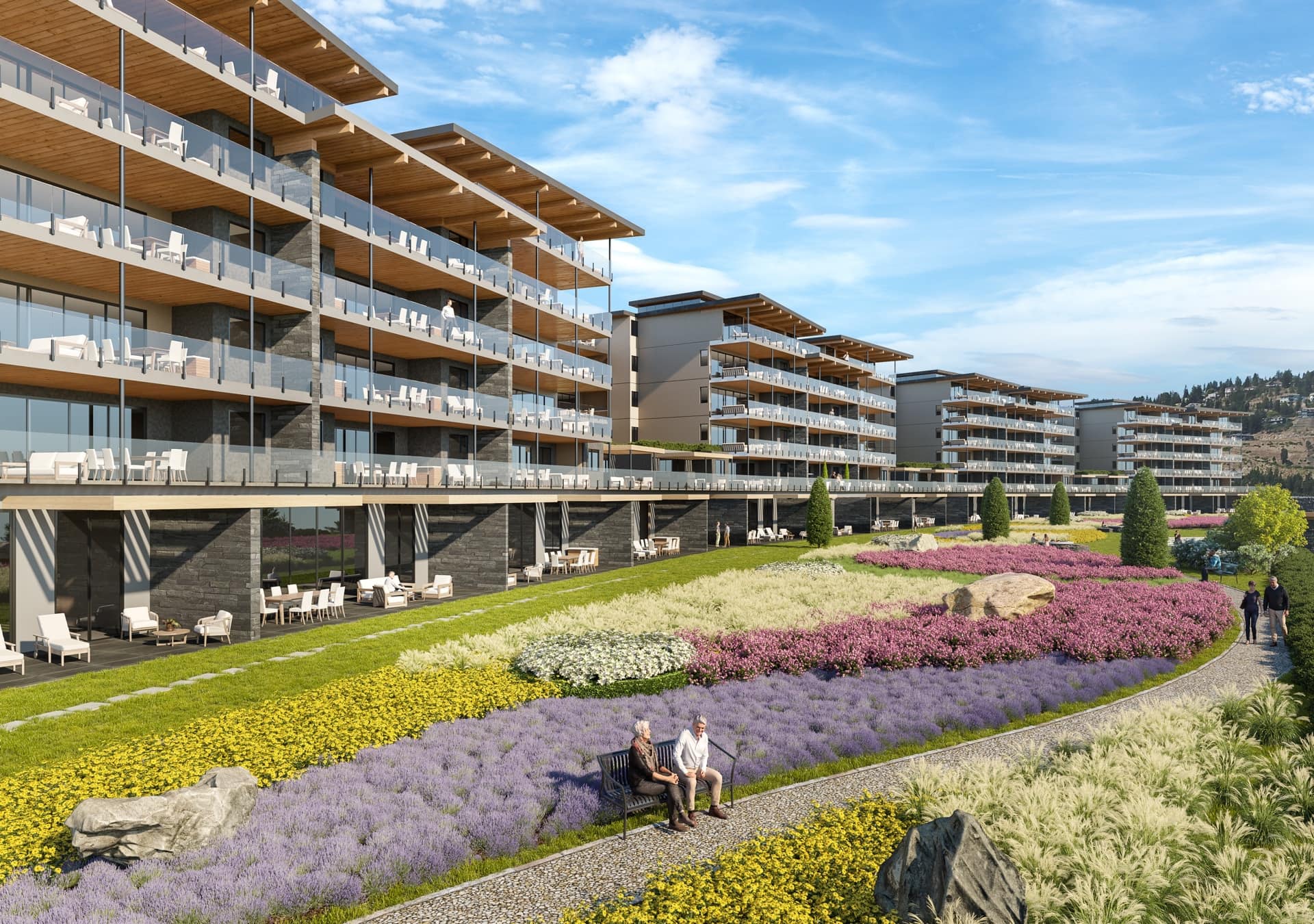 the residences
Embrace life every day
Ariva is NOT your typical NEW KELOWNA CONDO DEVELOPMENT
ARIVA IS EXCEPTIONAL
Five minutes from downtown Kelowna, but a world away from any other new Kelowna condo development, Ariva will offer beautifully finished, exceptionally spacious residences, ranging from 1,250 to 1,760 square feet. And that doesn't include the incredible 300+ square foot decks that create the perfect environment to enjoy Okanagan outdoor living at its best. Truly exceptional.
A room with a view
Ariva's open concept great rooms can be customized to include a chef's gourmet kitchen with options for the wine connoisseur, juicer junkie, barista or craft beer lover. A glass wall retracts, and the great room opens to an exceptional outdoor living space, bringing the beauty of the Okanagan into the home.
INCOMPARABLE outdoor living
Ariva's design team recognizes outdoor living as an essential element of our Okanagan Lifestyle. Each residence will showcase an expansive outdoor room, that will accommodate a comfortable seating area, a full dining table and a BBQ counter. Some outdoor rooms will even include a fireplace.
REGISTER NOW TO RECEIVE CURRENT PRICING