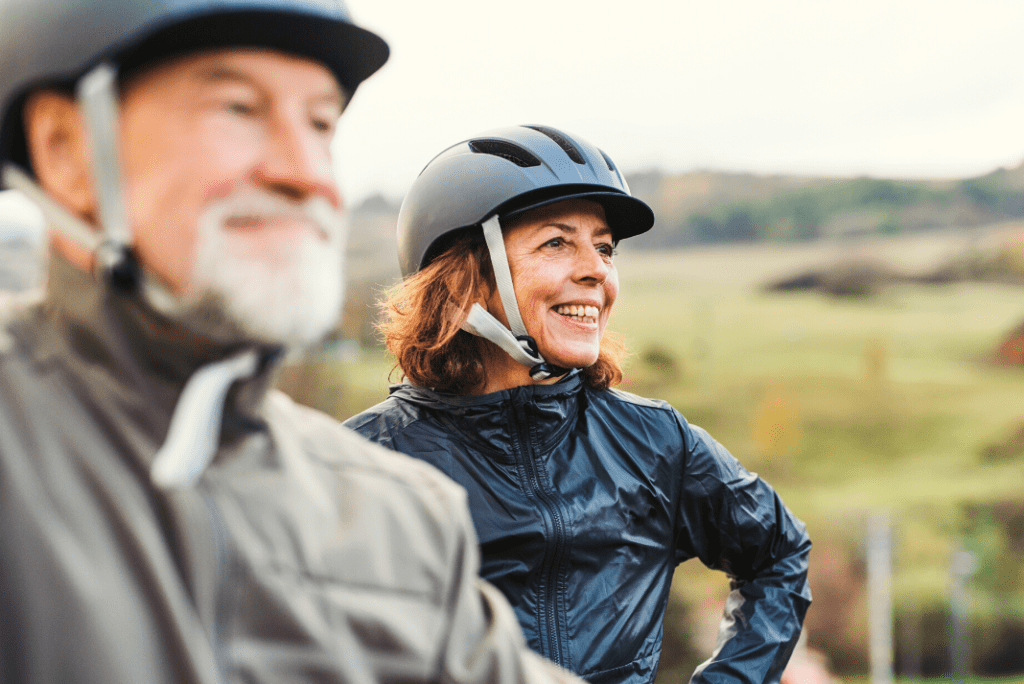 You've reached a point in your life where your priorities have taken a major shift. For years, you've craved more free time–and now it's finally here. As tempting as it may be, now isn't the time to slow down and take a break; now is the time to shift gears into adventure.
With motivation and routine, it's possible to be fitter now than you were thirty years ago. Research shows that over 60s who exercise regularly can reduce their risk of chronic diseases, improve their emotional well-being, their sleep, and even boost their cognitive function.
It all sounds easy enough, but we know that half the problem can be finding a place to start. Luckily, the Okanagan Valley boasts some of the finest, easy-access adventurous activities in British Columbia's interior. We've rounded up some of the best activities for over 60s to try.
[ Also read: 6 Healthy Habits For Life After 60 ]
E-Biking

E-Bikes (electric bicycles with built-in pedal power assistance) are perfect for those looking for an epic adventure outdoors that isn't too physically taxing. In Kelowna, there are options to ride up the city's legendary Knox Mountain, or simply take a leisurely cruise around the city. You can view many of the available E-bike routes in Kelowna here.
Hiking & Sightseeing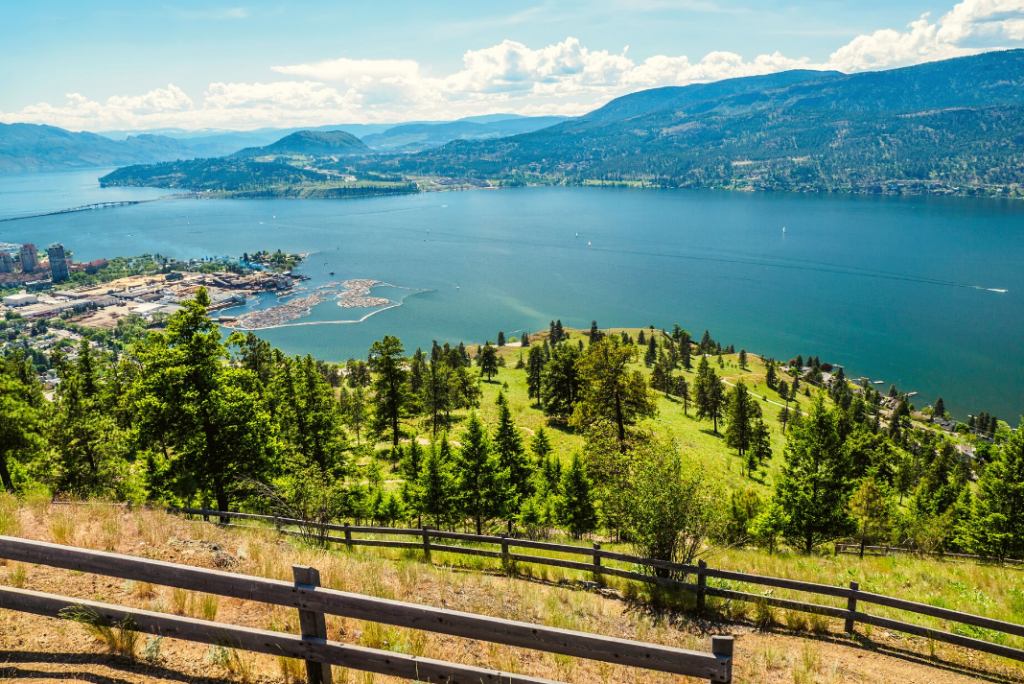 Immersing yourself in the great outdoors has boundless benefits for the mind, body, and spirit. The Okanagan Valley is characterized by a string of lakes created by glaciation and there is certainly no shortage of stunning and easy-access hiking routes to explore. Go hiking on the trail network that surrounds Okanagan Lake and you are almost certain to be rewarded with great views. Whether you're after a short jaunt or a more challenging day hike, find all the trails and information through Tourism Kelowna.
Yoga & Swimming
Yoga and aqua classes are both low-intensity activities that have a multitude of benefits for mental and physical wellbeing. You may already know that swimming can improve your heart health, improve your flexibility and strengthen a whole range of muscles; but what you may not know is that water exercises can enhance mood and mental acuity. At Ariva, we offer morning ​​yoga classes as well as stretch and aqua classes to our residents.
[ View all activities available to Ariva residents ] 
Staying Social
We are firm believers in the power of human connection. Building and maintaining friendships keeps you energized, engaged and feeling at your best. At Ariva, you'll have access to art seminars and clinics, winery tours and tasting clubs, community barbecues and more. Regular valley and city dining excursions will be facilitated by the chauffeured service of a 16-passenger Mercedes Sprinter Van. All you have to do is bring yourself along.
Participating In Outdoor Games

Kelowna receives over 2,000 of sun every year, which in part contributes to its reputation as one of the best places for golfing in Canada. Long, dry summers mean the courses stay in prime condition for longer. Your list of golf courses is also a long one; choose to play at one of over 20 courses in and around Kelowna.
If golfing isn't your thing, don't let that stop you from getting out and participating in sport. At Ariva, you can join in at one of the exclusive pickleball leagues within the residential community. Badminton, mini-golf and shuffleboard are all great options too.
[ Also read: Lakeside Living In The Summertime ]
Paddling
Paddling is a great way to keep active without even feeling like you're doing any work. As a starting point, dip your paddle in the friendly waters of Okanagan Lake. With mild temperatures in July, Kelowna's largest lake is a great place to launch your canoe, kayak, paddleboard or floaty. Spanning 135km, Okanagan Lake may be the biggest, but there are plenty of other waterways to explore just outside of Kelowna. If you're looking to keep your adventures close-to-home, you can find more information on paddling part of (or all of) the 27-kilometer trail Kelowna Paddle Trail here.